Sukrew, born in East London, 2013.
What started as a creative process in the mind of Sukrew's creator Kingsley, has now turned into an international underwear brand. Sukrew underwear is one with its own identity and not a copy of some many other brands out there. The designs are thoughtful, the fabric choices inspirited, and they fit like a glove.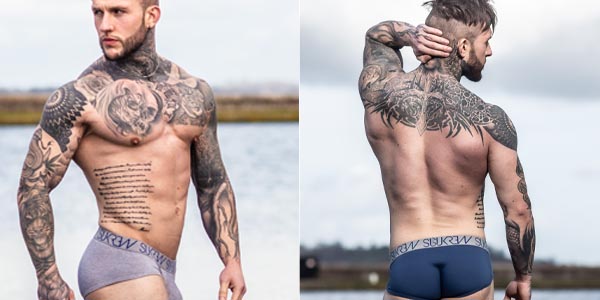 It is all about the male body, Kingsley certainly seems to know what we love about the male form. All styles have an mens enhancing underwear element to it, in such a way that it shows off your best assets. In the words of Kingsley himself, "it is all about flattering and not flattening the male form". This is the kind of underwear that gives you confidence. Wearing a Sukrew piece will certainly give you lots of attention.
Within the Sukrew range you will find plenty of styles that have a fetish focus. Crotchless and bottomless styles made for those that like a bit of kink. Easy access seems to be an important aspect of Sukrew, and who does not like to be ready for "it" within seconds.

Some of our favourites.
The whole collection available at esmale is colourful, sexy and also great value. With so many different styles to choose from we have selected 3 that seem to be the most popular. To see the while range click here
Let's start with a classic!
The Tanga a true Sukrew classic that has it all. A classic brief cut but with the hips fully revealed. The Tanga is showing off some extra flesh for all to see. It does however provide great cover, a real nice touch. This brief also has the classic Sukrew pouch supporting your manhood. Available in various colours.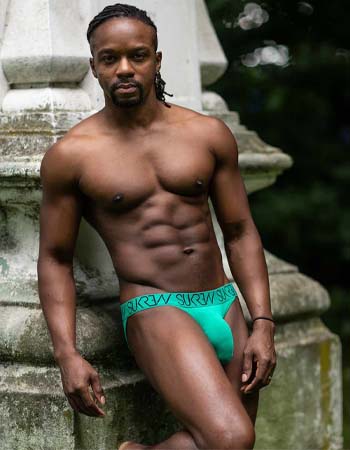 Most popular thong.
This thong hast a frontal appearance of a normal brief but when you turn around,BAM! You hit them with that hot booty of yours. It is very tastefully designed and comfortable to wear. It is a thong with sass and style! Available in various colours.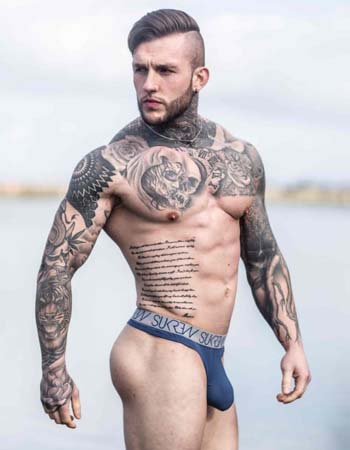 The cheek of em!
This is one an absolute favourite; called the V thong. It is a 3 for 1 in our opinion. It has elements from a brief, jock and a thong. In the back the piece is supported by a sexy V focussing ones eye to the top of your bum. This bum of your is very well supported with wide jockstraps. At the front you will benefit from their trademark pouch again making this an all-round sexy pair of underwear. The V-thing is available in various colours.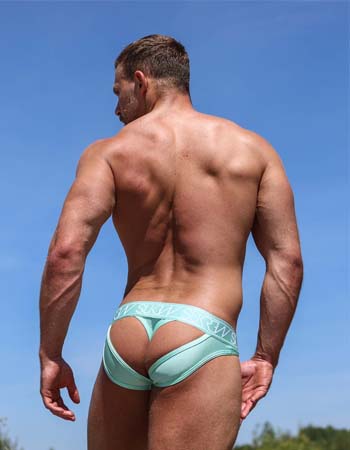 These are 3 of the most popular style in the Sukrew underwear selection. There are however many more to choose from, to shop the range, click here. Like most brands Sukrew creates regular new collections. Keep and eye out in our store for all the latest sexy designs. Sign up to our newsletter for the latest style and promotional deals.