We are always keen to see what is happening at PinkUK so here is their news update for this month directly from Dave and Simon!
Yep, it's February, so it's LOVE MONTH. Our Pinkest love and congrats to everyone on 14 February Valentine's Day whether you are in a relationship, looking to be in one or are just happily independent!

There's a lot going on in the PinkUk listings around Valentine's. Hope you have fun whatever you decide to do or just do nothing at all. Why not check out our e-Love cards? Another important LGBTQ+ event in Feb in the UK is LGBT+ History Month which plays a big part in providing information and educating LGBTQ+ identifying people about their heritage. In the UK it is commemorated in February to note abolition of the notorious 'Section 28' legislation, passed by British Prime Minister Margaret Thatcher's government in the 1980s, which threatened prosecution of public agencies who promoted positive identities for LGBTQ+ communities such as libraries and schools. 2022 is the 50th anniversary of the first gay Pride in the UK and this History Month will note this historic event. Other countries such as the USA commemorate the same theme in October around International Coming Out Day. This year for the UK the theme is Politics In Art which ties with art in the school curriculum in England. Finally, most Covid restrictions in England have been removed.
Also this Month:
As it is Valentine's this month, we at Pink Uk can vouch that the London Gay Wedding Show has always proven to be a romantic, intimate and vibrant exhibition.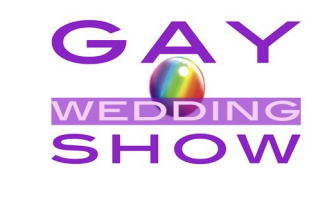 This year the organisers say that the Spring exhibition will give you time to chat and chill with some of the best wedding suppliers around who actively support same-sex marriage, civil partnerships and weddings. The team at London's host venue – Holiday Inn Camden Lock – will also be on hand to show you around their beautiful hotel if you're looking to plan your day there. This hidden gem has amazing rooms that overlook the famous Camden Lock and within reach of markets, cafes and galleries. Spring Gay Wedding Show 12.00 – 15.30 Sunday 27 February 2022 Holiday Inn London – Camden Lock, 30 Jamestown Rd, London, NW1 7BY
PINK UK Pride listings!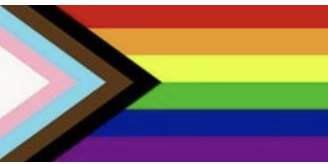 Right now for 2022, we have 87 prides in the UK and 333 prides and events globally in 37 countries. For 2023 we have three pride events in the UK and ten prides or events in seven countries. We have 3,208 venues in 71 countries. Do you have an event you want to add? Click here
Need advice or support, check out the PinkUk support group listing?
For example, if the pandemic has affected you mentally or financially there is support out there. PinkUk has support groups listed that may be able to help and LGBTQ+ networks & advice in Europe, the UK, US and around the world. We offer signposting to LGBTQ+ support groups in several countries, listing 136 LGBTQ+ support venues in 12 countries. To find support near you click here
For more newsletter from PinkUk have a look here