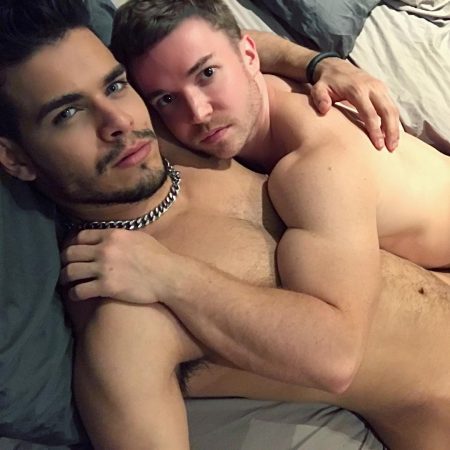 It's a crazy world in 2020 where we haven't been able to go to a gym, bar, sauna, or suchlike for a couple of months now.
Since we're in lockdown, I thought I'd share some fun adult stuff that you can do indoor. I'm fortunate enough to work for Esmale, one of the largest online gay lifestyle stores in the U.K. and I have access to thousands of horny gay sex toys and some of the hottest fetish and fashion gear.
To pass time, and to give you some ideas of how to put both a smile on your face and a bulge in your pants, here are some of the things you can try out and explore during lockdown…

Tip 1: Pleasure yourself!
Try to masturbating even more fun! The lockdown has led to a massive increase in guys getting their todgers out during webcam sessions and I re-discovered many porn sites that I'd not visited since Grindr entered my life! My favourite Gay Fleshlight is getting more use than at anytime since the first week! . I recently discovered the Fleshjack shower mount which allows me to enjoy some hands-free humping cum shower time!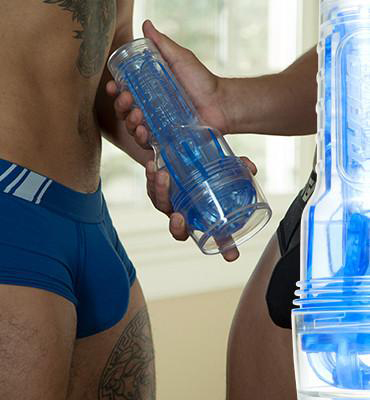 I also discovered some other great toys to pleasure myself with such as Jett from Hot Octopuss which is also hands free and gives one of the best best orgasms ever with enough vibrations to send me over the edge!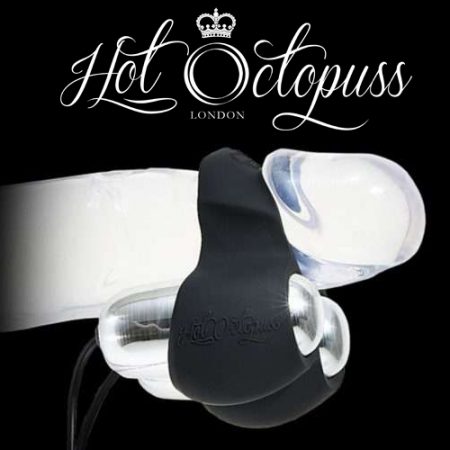 Tip 2: Explore something new!
Why not use your extra time at home to explore what you and your body is into? Personally, I've been testing to what extent that I enjoy anal sex, and trying numerous toys to see how much I can take (about 8 inches if you're asking… or offering!) and whether I can find my P-spot (male prostate hot spot). I did find the latter and it was well worth the effort! I used a prostate massager and the Jett from Hot Octopuss, mentioned above, at the same time, and it's well recommended!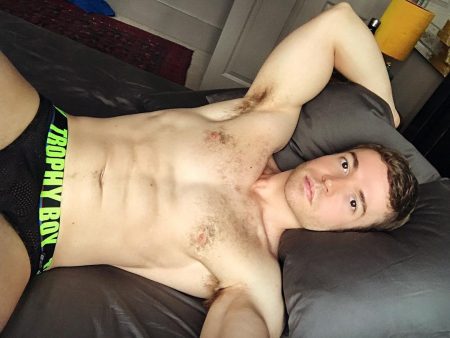 I have also found myself looking at more kinky stuff online but haven't tried much kink myself, despite working for an online gay store! Now is the time to try, and try I have! I was almost literally crapping myself at the thought of a urethral sound, but after a bit of time, a LOT of lube, and I'm kind of addicted. Still, I'm only going small at the moment!
So whatever desires or fetishes that you have lurking in the back of your mind, go and check out our store and see if we've got the thing for you!
Tip 3: Take some hot pics and go share!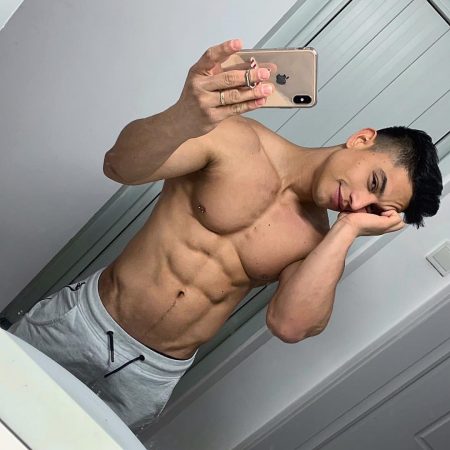 In "normal" life I am a bit shy at times but online I feel way more confident. I'm lucky though cos at work we have a massive collection of underwear and fetish gear which a rising percentage of my wages is going on! I do post a few pics on Instagram, although they seem to be Nazis when you wanna show a bit of bulge, Facebook is even worse, Tumblr is a laughing stock nowadays, but Twitter allows a bit more flesh, and I'm regularly showing off some bottomless briefs, especially this pair I have from Pump. The comments are often hilarious, some even complimentary, I I get a whole host of dick pics in replies to add to my collection!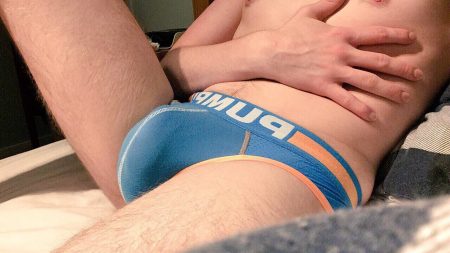 I hope these three tips have got you wondering how you can attempt to have some adult fun during lockdown, and pass the time before it's lifted (and fully safe to hook up again, and not just because Boris wants to kickstart the economy). Check out www.esmale.com where you can buy all of the hottest products at some of the best prices and make the most of lockdown!
---
Follow Esmale on Instagram @esmale_adult_store which is jam packed with fit guys daily!
This blogpost was brought to you by Esmale, the leading online gay shop.
Remember to use the exclusive promo code BLOG10 at checkout for 10% off your order!