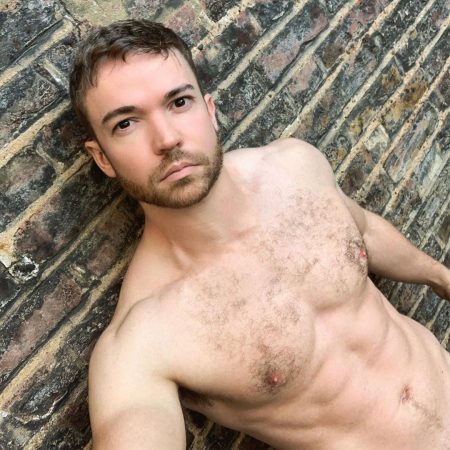 Popular content provider Just For Fans have listed the top male performers for 2019. Here are the top five! We couldn't link to the profiles due to the adult nature, but a quick google and you'll find it much harder to find a clean piccie of the models than a mucky one!
5. RopeTrainKeep
Okay, this one was particularly hard to find a clean pic. Thanks to the "Speak No Evil" monkey emoji for even making a picture possible!
4. Rafael Alencar
Also called Rafael Movies (due to the porn movies on his page!) and another massive portion of meat!
3. Rhyheim Shabazz
Well the first thing you notice from a quick google with adult search enabled continues the theme. Yum indeed!
2. Gabriel Cross
A regular favourite at Esmale – Gabriel has been filling up our hard-drives for over a decade now! Arguably hotter than ever in his furry 30's!
1. Griffin Barrows
My God – his Twitter feed is incredible! Enjoy the rare clean picture above and enjoy the non-clean ones at his page!
---
Follow Esmale on Instagram @esmale_adult_store which is jam packed with fit guys daily!
This blogpost was brought to you by Esmale, the leading online gay shop.
Remember to use the exclusive promo code BLOG10 at checkout for 10% off your order!