The annual Black Friday Sale is in its last few days at Esmale wand has been a huge success so far with many products selling fast! Here is just a small selection of the recommended featured underwear that is discounted. Remember that there's free UK shipping on orders over £20 and you can earn bonus points with each order! There's still plenty of time to order before Christmas (check here for the last posting times)
ADDICTED Basic Jockstrap 3-Colour-Pack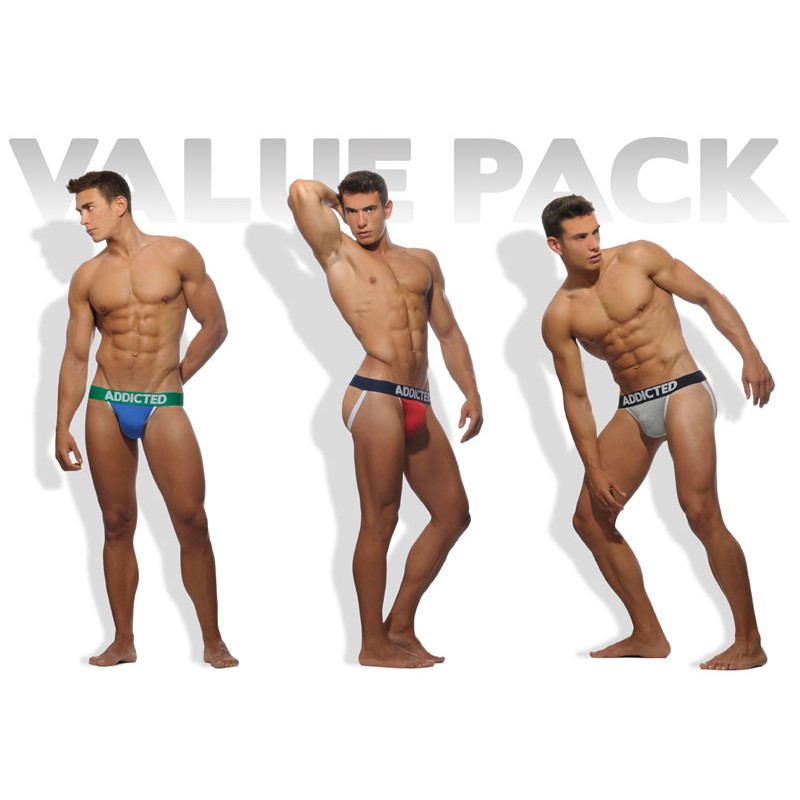 An all-time best seller at Esmale! A perfect present for the partner, bestie, or for yourself! Three Addicted jocks in blue, red, and grey. All four sizes are still available at time of posting, and all four are 25% off! Win!
Buy ADDICTED Basic Jockstrap 3-Colour-Pack here.
FIST Logo Jockstrap – Black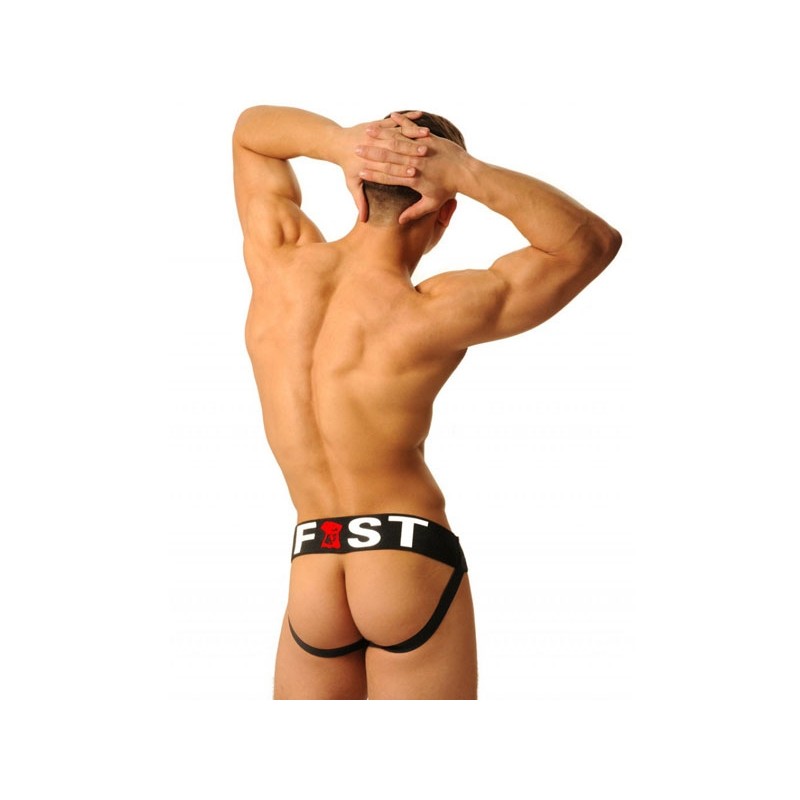 Another one of our top-sellers, this FIST Logo Jockstrap is perfect to show off what you're looking for at a club or party. The mesh material at the from leaves little to the imagination, with the open back leaving less! The logo is on the front and back, and it's also 25% off!
Buy FIST Logo Jockstrap – Black here.
BOX Menswear Brief – Pink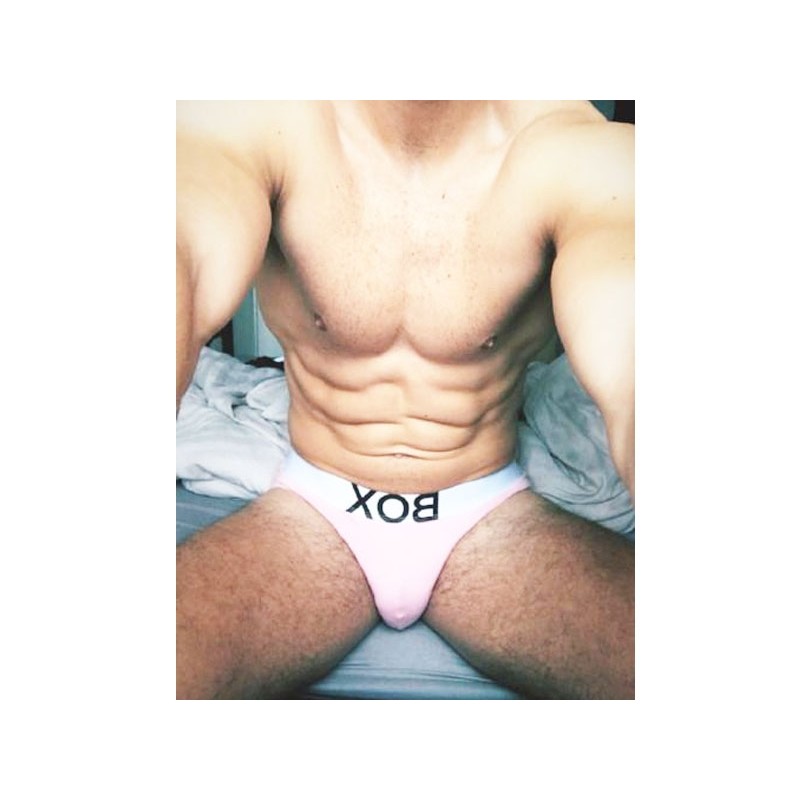 BOX Menswear is flying off the shelves at Esmale with all styles proving popular. We've outdone ourselves for sale prices with a whopping 60% off this pink brief. It's comfy, stylish, and cheap, and we're sure your cock will love it as much as your male admirers!
Buy BOX Menswear Brief – Pink here.
ADDICTED Fetish Mesh Brief – Red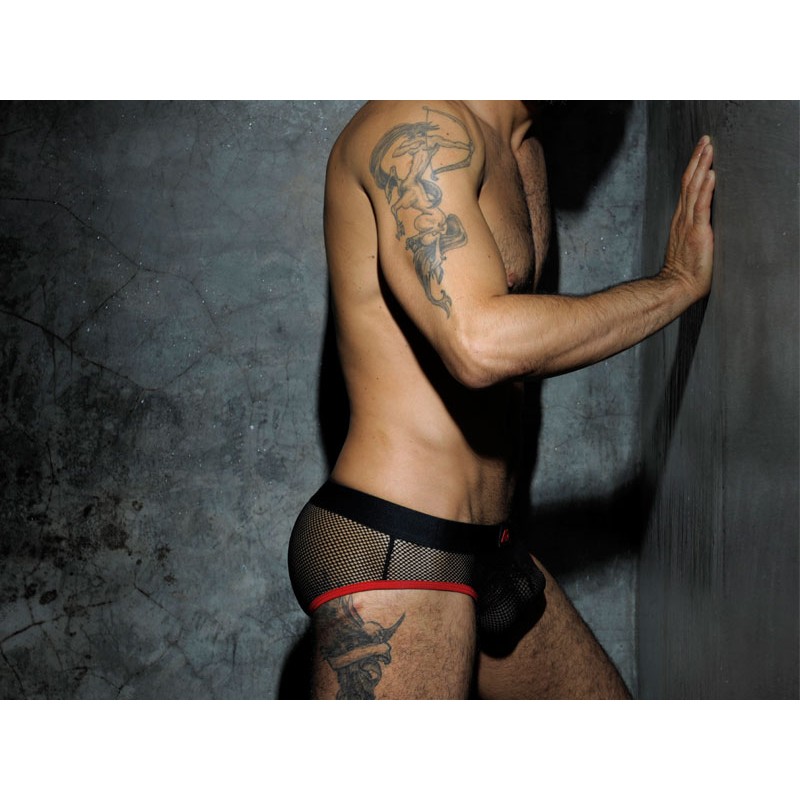 I've chosen a side view to kind of obscure what would be an aubergine emoji if posting the front via iMessage or a peach emoji at the back! This fetish brief will show EVERYTHING! It's super hot when others can see you stand to attention whilst wearing them. and it's available at the best ever price!
Buy ADDICTED Fetish Mesh Brief – Red here.
Don't forget to check the Christmas posting times!
---
Follow Esmale on Instagram @esmale_adult_store which is jam packed with fit guys daily!
This blogpost was brought to you by Esmale, the leading online gay shop.
Remember to use the exclusive promo code BLOG10 at checkout for 10% off your order!