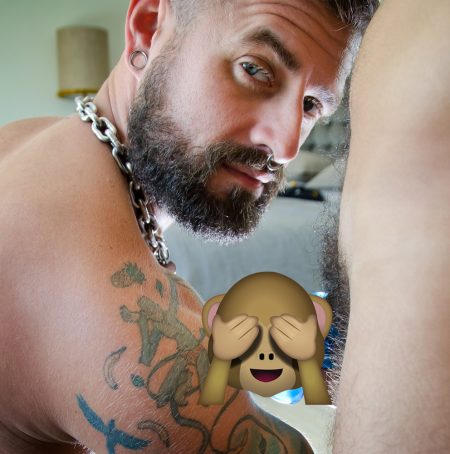 Last week we did our first Esmale guide to Urethral Sounding. We previously wrote about Male Chastity last month and had a few of you email in asking for a more in-depth guide as several of you are intrigued, but want to know more before diving in… so here it is!
What is Male Chastity?
Having your bits locked away for an amount of time and preventing yourself from touching your cock, playing with it, or shooting cum. This can either be self-imposed or in conjunction with your partner.
Why choose Male Chastity?
So you understand what it is, but not the why! Male Chastity is chosen as we can touch our cocks anytime we like and want over Pornhub or whatever website takes our fancy. We can go on Grindr, go to a party, or go out clubbing, and often get someone else to do the honours without too much of a problem. Chastity brings the anticipation and excitement back to something that many of us take for granted.
When you do get relief and release, many guys find they have an increased enjoyment and more explosive results. The amount of teasing by a partner inside a relationship will heighten this lust making the end goal more dynamic.
What else do I need to know?
One of the biggest reservations our customers have is the fear that their Male Chastity product will be too heavy and cumbersome on their private parts. If you check out full range you will see a huge variety including ones that are much softer and less demanding!
Take your time when you first wear your cock cage. Start by wearing for perhaps an hour, then increase accordingly each day.
Do remove if you ever experience pain. It's better to be safe than sorry!
Consider shaving your pubes to make removal more comfortable.
Use plenty of lube when applying your cage!
Clean your cage with cotton buds and rinse with soap and water after using the toilet – you can also use a shower head.
And remember – careful if choosing metal and going through airport security!
If you have anymore questions, then please email us at info@esmale.com or just give us a call on 0800 111 45 49 (from the UK) or +44 207 720 1149 (from outside the UK).
Look out for further guides over the next week or so!
---
Follow Esmale on Instagram @esmale_adult_store which is jam packed with fit guys daily!
This blogpost was brought to you by Esmale, the leading online gay shop.
Remember to use the exclusive promo code BLOG10 at checkout for 10% off your order!