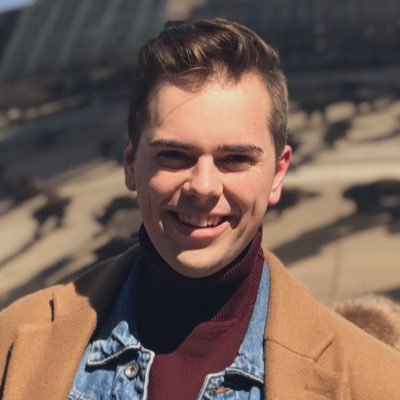 Brigham Young University valedictorian Matty Easton proudly came out as gay during his graduation speech last week.
"I stand before my family, friends, and graduating class today to say that I am proud to be a gay son of God,"
While this might not seem out of the ordinary to many of you reading this, but for the university which enforces an honor code forbidding "not only sexual relations between members of the same sex, but all forms of physical intimacy that give expression to homosexual feelings", Easton's speech was pretty groundbreaking.
The Mormon Church earlier this year progressed to a degree where it now allows baptisms and blessings for children of LGBT parents, although it still has a long way to go.
The speech, which was pre-approved by the university, was fortunately met with positivity, and even applause from the 10,000 strong in attendance.
Matty's coming out was not unnoticed by Ellen DeGeneres who tweeted "I'm proud of you, Matty. ❤️"
This blogpost was brought to you by Esmale, the leading online gay shop.
Follow our hottest new Instagram profile @uanda_gear
---
Remember to use the exclusive promo code BLOG10 at checkout for 10% off your order!