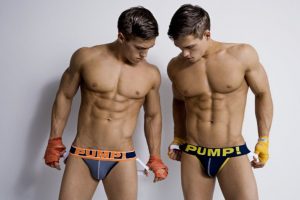 One of the best-selling underwear brands at Esmale is Canada's PUMP! Underwear, and we've got a few new styles in stock now!
Pump! Ribbed Brief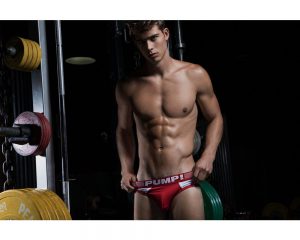 Available in Red, Navy, and Military Green; the Pump! Ribbed Brief  is a new soft lightweight mesh brief that looks and feels sexy. Made of a nylon-spandex combination that is great to feel, and with a contrasting waistband featuring the PUMP! logo to complete the look!
Buy in Red, Navy, or Military Green!
Pump! Access Trunk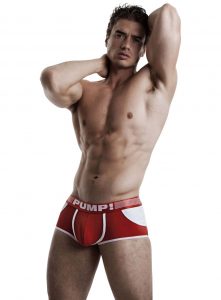 Available in Red, Navy, Military Green, and Black; the Pump! Access Trunk is literally flying off the shelves with several re-stocks already! It features a sexy soft mesh material with the same PUMP! logo as the Ribbed Brief, but with a backless design that literally allows all access!
Buy in Red, Navy, Military Green, or Black
Pump! Scorpion Brief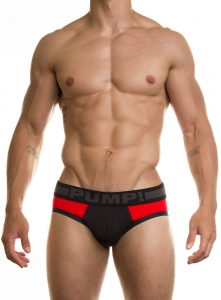 With it's contrasting black and red front and all red back; the Pump! Scorpion Brief is both smart and stylish, as well as sexy! More importantly, it's also comfortable to wear, so it ticks all the boxes!
Buy in Black and Red!
This blogpost was brought to you by Esmale, the leading online gay shop.
---
Remember to use the exclusive promo code BLOG10 at checkout for 10% off your order!