Hello all, I am just about recovered after my Pride weekend, and of course my Oxballs spark plug experience from last time!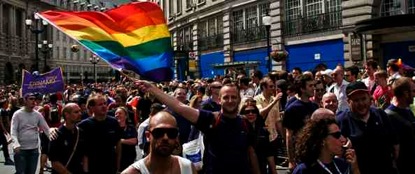 I have always been a fan of Gay Pride. I especially love the one in London and Madrid. I have been to the one in Sydney once and must say, that was the best Pride's I have ever been to. Not just because I totally pulled the hottest guy and had him in lube before he could say a word, but because the location of Sydney Pride is amazing and I guess the fact that I was on holiday, did help as well! Sun, sea and Australian hotties, what's not to love?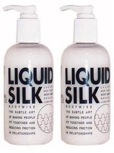 Back to London pride, it is now Tuesday and it took me this long to get ready and write about it. I had to get myself together as I think I have fallen in lust. I met this guy when I was buying some lube, and other gay toys, and he was so hot. I almost dropped my bag with the lube in, which would have been rather embarrassing! I am not sure if you feel the same, but at Pride I always feel freer to talk to anybody, and this time was no different! I soon said hi, and introduced myself to this Hunk from Holland! His name was Klaas, and looked more like a Greek god than a Dutch bit of blonde, which totally worked for me. Anyway, I thought dropping my lube and gay toys would have been embarrassing. Well not in Klaas's mind. He stood there proudly holding a Fleshjack and a bottle of Swiss navy lube. He looked me straight in the eyes and said, if you are lucky you might get a chance to use it too! Seriously, I was soooooo totally taken aback, blushing like I can't explain! Klaas saw this and I think he felt a bit guilty. Then he apologised for his "Dutch-ness" as he calls it. They do seem a rather forward nation, these cheese heads.
Needless to say Klaas bought me a drink after making me blush like that, and I have spent the last 24 hours in my bed with the Dutchmen sharing bodily fluids, lube, gay toys and his Fleshjack! London Pride, I love you, and thank you for bringing me Klaas!!!
Till next time, big love from Dave, gay toys tester extraordinaire!
This blog is for esmale.com, the place for all your gay toys, lube, cock rings penis pumps and anything else, gay sex toys related! For more info, sign up to our newsletter or e-mail to info@esmale.com