Ooooohh my god, these cock rings are so much more effective then they look! As gay sex toys go, these cock rings helped me get to an excellent orgasm. They also helped me last long enough for me and Mr Right, at least right at that moment, to feel satisfied. These cock rings go by the official name of RingO's Super-Stretchy Gel Erection Rings. They are made of great quality silicon and designed to produce fuller and longer hard-ons.
The cock rings worked on all levels, the only thing was that I chose the pink one, and for me that was not the colour associated with the action that was happening in the bedroom, haha! I will make sure that next time I use one of the RingO cock rings, I chose a slightly more butch one, but that's just me.

The next screaming sensation I tried was The Screaming O Vibrating Ring. My goodness! I have to say it was slightly weird to start with, as I had never had a vibrating sensation at the bottom of my erect penis. After I got used to the vibrating feeling, it proved to be great fun and both parties got pleasure from it, because the bottom also felt the vibrations!
The Screaming O Vibrating Ring has a strong vibration of at least 30 minutes, which on most occasions is more than enough. Just like the RingO cock rings, these vibrating cock rings are stronger, sexier and more effective than they actually look. There is a very easy on/off switch and as far as gay sex toys go, these disposable pieces of vibrating silicon are great sexy fun!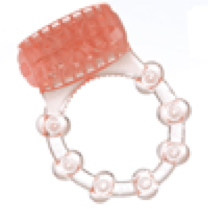 If you want to be kept up-to-date on any new gay sex toys please sign up for the newsletter.
Also, please e-mail info@esmale.com for any queries you may have, or any product information you want. We want to sell what you want to buy, watch this space!