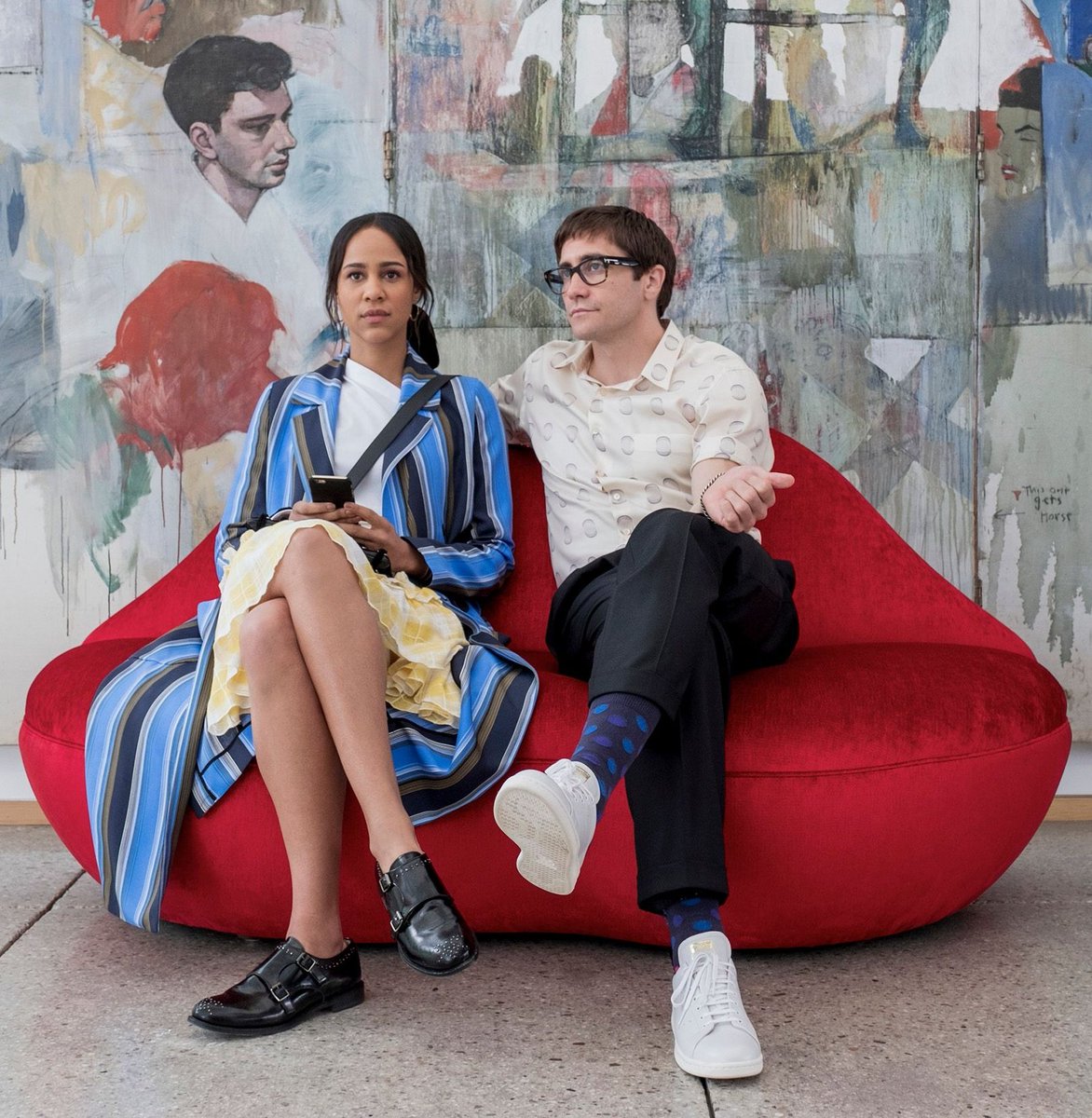 Jake Gyllenhaal's latest film role sees him reunite with Director Dan Gilroy (who he previously teamed with in the excellent Nightcrawler) to assume a gay character role,  as Morf Vandewalt, in the upcoming  horror, comedy thriller Velvet Buzzsaw which also stars Rene Russo, Toni Collette and John Malkovich.
The synopsis reads "After a series of paintings by an unknown artist are discovered, a supernatural force enacts revenge on those who have allowed their greed to get in the way of art" with the film set to premiere at the Sundance Film Festival olater this month before a limited theatre release on 01 February.
One thing we don't yet know is whether Jake tops, bottoms or boths! Gyllenhaal's last gay role was of-course Brokeback Mountain, where we seemed to remember him on the bottom bunk!
The 2019 Sundance Film Festival will take place from January 24 to February 3, 2019 in Utah, United States.
This blogpost was brought to you by Esmale, the leading online gay shop.
---
Remember to use the exclusive promo code BLOG10 at checkout for 10% off your order!