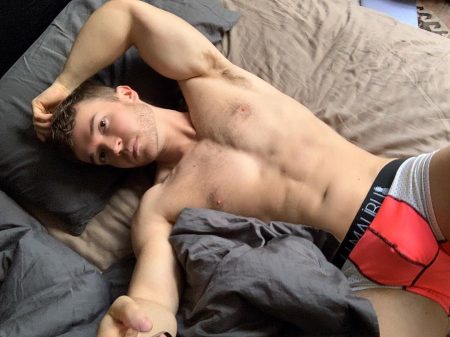 One of our favourite blogs Cocktails and Cocktalk have reported on a new solo sexual activity popular amongst millennials: Romansturbation! Romansturbation involves involves lighting scented candles, scattering rose petals across your bed, putting some champagne on ice, followed by some masturbation!
Matt told Cocktails: "It just helps if I'm feeling a bit down; like a date night with myself. But I'd always get horny halfway through, so its a bit like a ritual, especially if I'm feeling a bit lonely."
So how do you feel about Romansturbation? We're all for it, but do recommend some Swiss Navy: Premium Masturbation Cream Lubricant for the best wanking cream money can buy along with one our best-selling masturbators!
This blogpost was brought to you by Esmale, the leading online gay shop.
Pictures of one of our favourite porn stars, Gabriel Cross. Follow him on Instagram @thegabrielcross.
---
Remember to use the exclusive promo code BLOG10 at checkout for 10% off your order!