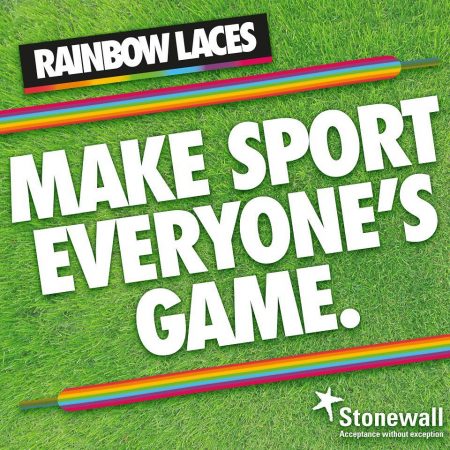 Football has come a long way since Britain's first black million pound player and first prominent out gay footballer, Justin Fashanu came out back in 1990. Tragically, Fashanu completed suicide in 1998, and the footballing world has been lagging behind the rest of the entertainment business in the 20 years since in acceptance of gay, lesbian and transgender players, fans, officials and everybody else involved in the game.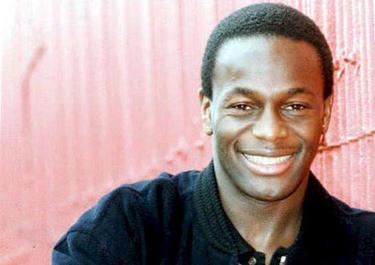 Efforts have been made to improve matters, not only in football but in all sports. Leading LGBT+ charity Stonewall, after their successful "Some People  Are Gay. Get Over It!" campaign, have returned to the public spotlight with "Make Sport Everyone's Game." One way they're going about this is with Rainbow Laces, which is now in its third year.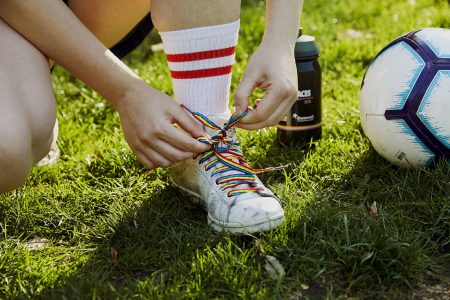 The Football Association are on board too and working with Stonewall and Kick It Out in order to kick homophobia out of the sport. A historic first last Friday, saw the FA host a match between Stonewall FC and Wilberforce Wanderers AFC at England's most prestigious venue, Wembley Stadium.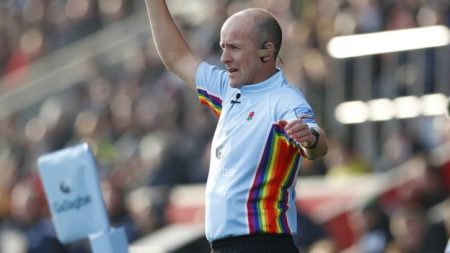 Football isn't the only sport which has adopted Rainbow Laces, as rugby players and representatives across the globe took to the campaign last week is support of legendary Welsh international rugby star Gareth Thomas, who was the recipient of a homophobic attack last month. "I wish I could put in words what this means," Thomas said in response.
There's still a long way to go, but thanks to the likes of Stonewall and Kick It Out, British sport is finally making some necessary strides.
This blogpost was brought to you by Esmale, the leading online gay shop.
Read more about Stonewall at their homepage.
Read more about Kick It Out at their homepage.
---
Remember to use the exclusive promo code BLOG10 at checkout for 10% off your order!