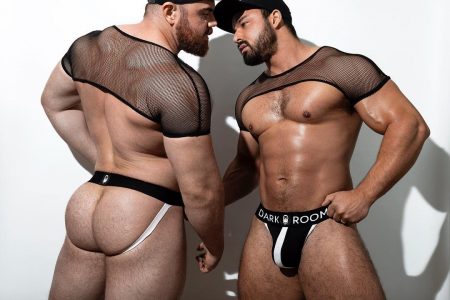 The very first Dark Room Jockstrap is now available at Esmale made with a super soft cotton and elastane combo which allows it to stretch enough ensure it fits comfortably. The front section is double-lined and has a push out pouch to make your bulge look more impressive. They also feature the signature silicone branded sewn on patch. The contrasting white straps and stripe on the pouch will draw all eyes to what you have on offer! Perfect for clubbing, the bedroom and sex parties.
You can buy it now directly from and use the code BLOG10 for 10% off! More hot pictures added below!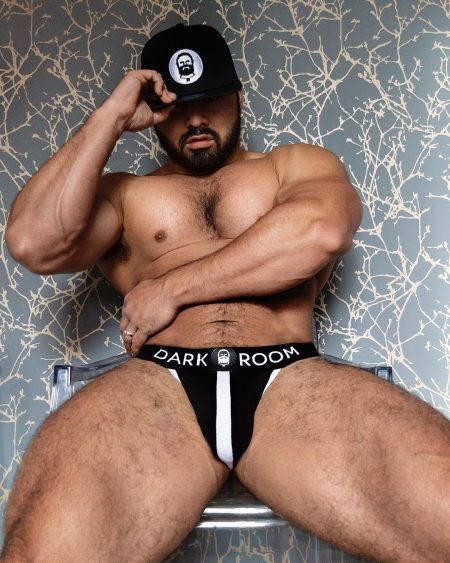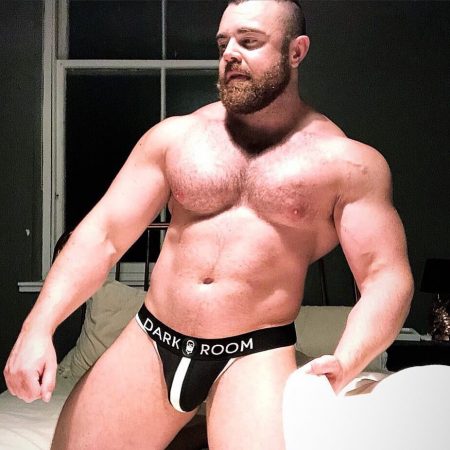 This blogpost was brought to you by Esmale, the leading online gay shop.
---
Remember to use the exclusive promo code BLOG10 at checkout for 10% off your order!