You finally ready to take the proverbial plunge? (Pun intended). Check out the great range of lubes at esmale.com practically guaranteed to get you opened wide and gasping with joy when using a butt plug. Below is my top 5 (just a sample of what's available).
1. Pjur Backdoor Anal Comfort Spray 20 ml
This is an exceptional anal spray designed for especially for men. It's key ingredient, lauromacrogol, lightly desensitizes the anal sphincter, increases elasticity, reduces sensitivity and helps you enjoy using your Butt Plug to the max. Really good value you only need to use a few sprays per application.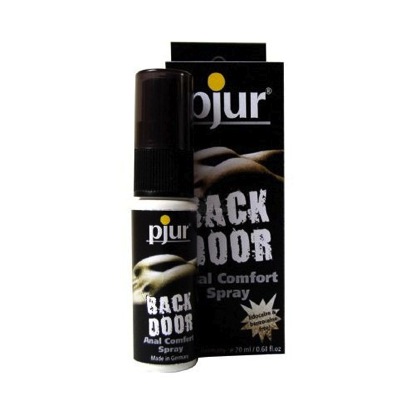 2. Pjur Back Door Relaxing Anal Glide Lubricant 30ml
This anal lubricant is soooooo smooth. Its long lasting silicone based specially designed for pain-free, anal intercourse. Perfect for use with your favourite toy, this lube contains Jojoba extracts that help relax the anal sphincter ultimately enhancing the experience. Starts working within minutes let the soothing effect take hold and you'll enjoy every minute of anal sex.
Simply squeeze a small amount into your hands and massage into and around the anus.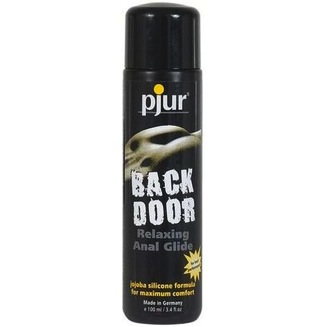 3. Boy Butter Extreme 16oz
Boy Butter Extreme is a desensitizing oil-based lube consisting of three powerful yet gentle ingredients. Coconut oil and organic silicone are combined with 7.5% Benzocaine, a strong local anaesthetic, (the maximum amount allowed by law).
The smooth buttery texture coupled with the numbing quality makes this one a must for anyone wanting to kick anal play up a notch. This amazing lube even washes off with water and soap making clean up quick and easy.
Not latex safe so it should only be used for playing with your favorite Butt Plug or a trusted partner.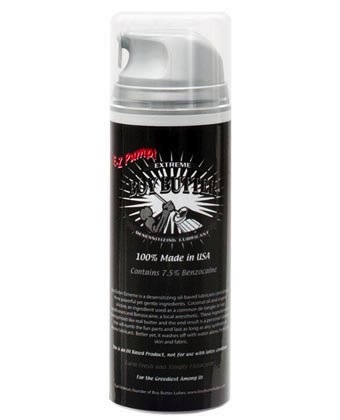 4. ID RELAXXX: Anal Spray – Original
Take the pain out of taking it up the ass with this formula that desensitizes the anus and rectum for ease of entry. Perfect for guys that are bottoming for the first time or taking on an extra large butt plug. Don't worry though; while it will take care of part of the pain it still lets you experience all of the pleasure.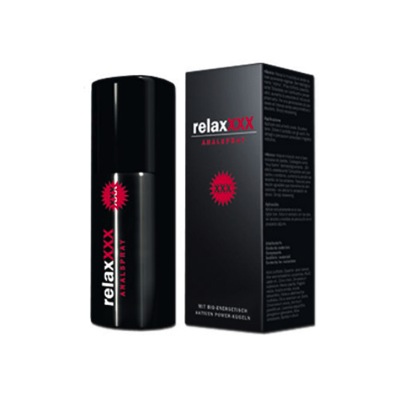 5. Pjur Analyse Me
This smooth silicone-based lubricant has been specially developed for anal intercourse. Precious jojoba extract has a relaxing effect on the anus and the new formulation ensures that it doesn't wear off as soon as you apply it. This lube will last as long as you!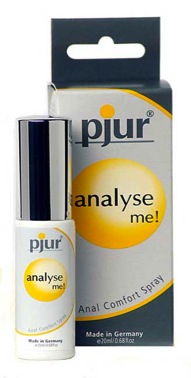 www.esmale.com will have the widest selections of lube and stimulants specially formulated to help you take your rightful place within the big bad world of butt plugs and sex toys.
Please e-mail and queries to info@esmale.com or if you have any suggestions or recommendations, don't hesitate to get in contact with us.