At esmale, we always have our eyes peeled for the latest and hottest jockstrap range out there, so when we saw the hot new range from Jack Adams – we just had to have it!
Check out top model Dylan Austin looking incredibly sexy in this shoot for Jack Adams jockstrap. The Jack Adams is relatively new to the UK but huge in the USA. When we saw it we just had to have it.
This jockstrap is a combination of sexy with a sporty masculine edge! It is made of a comfortable, four-way stretch mesh material, for more information visit the jockstrap category at esmale.
Check out Dylan Austin wearing the Jack Adams Jockstrap and let us know what you think?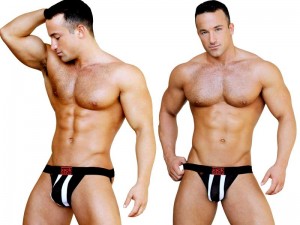 Team esmale
Essentially for men