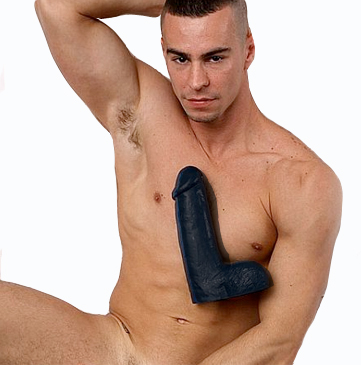 If you are a gay or bisexual man then you may well have thought about using gay sex toys to enhance your sex life. Many men use them and find that they can receive a great amount of satisfaction with them either alone or with a partner.
At esmale we bring you the very best gay sex toys designed to enhance your sex life and give you a boost in the bedroom. Shop the great selection of anal dildos, Fleshjack masturbators, lubes and Oxballs gear to help make your sex life fun and fulfilled. We offer free UK delivery on all orders over £30, and promise fast, secure and discreet delivery is guaranteed.
Of course, there are lots of different types of gay sex toys online today and it is really a matter of choosing the right one for you and your partner. After all, you need to make sure that you are both receiving the right amount of enjoyment from the gay sex toy.
Although there are many companies around today who sell gay sex toys many people find the subject matter of their purchase embarrassing and are looking for somewhere totally discreet. www.esmale.com/ really addresses this issue as they actually specialise in anal beads and they stock the best range of gay sex toys for gay and bisexual men. Because they cater specifically for gay men, they understand that discretion is often paramount and they offer a completely discreet and fast service for delivery on any items. Visit them online today to take the first step to greater sexual fulfilment.
www.esmale.com specialise in male sex toys. We stock the best range of gay sex toys online available to gay men worldwide. We deliver a fast, discreet and dedicated service on everything gay sex toys.
Visit esmale.com and shop the best gay sex toys today.
Team esmale
essentially for men