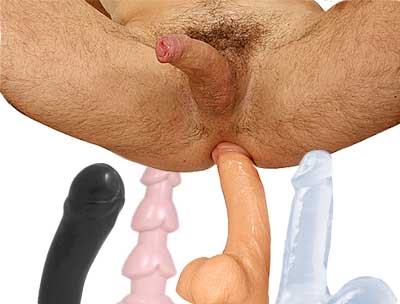 Anal toys are growing in popularity as more and more men discover the pure pleasure of anal sex. It's true, talking from experience if you want discover the pleasures, we have the goods to turn you into a fully fledged member of #teambottom
Calling all new recruits
Welcome and congratulations on your decision to buy yourself an anal toy!
Which one are you going to get? Don't worry – we don't expect you to know right away. We know only too well that shopping for male sex toys can be difficult. That's why we have put this short guide to help you decide what the best anal toys are for you.
Anal Toys Guide
From Aneros to anal dildo, we have everything for you to experience incredible anal play. Whatever toy you decide to go for, don't forget your anal lube. We recommend a waterbased lube such as Maximus, this lube is safe to use with all male sex toys and is condon compatible.
Anal Beads
Anal beads are graduated ball shaped spheres joined together. Each ball gradually gets bigger in length and girth making it the perfect choice for beginners. Pulling the string of balls out before orgasm and you will experience an orgasm like no other.
Butt Plug
The butt plug is a bestselling anal toy here at esmale. Available in a range of shapes, sizes and colours their simple design makes them a firm favourite with beginners and veterans alike. A Butt plug is designed to stretch the anus and prepare a bottom for something bigger, like an anal dildo or a penis. Some guys use their butt plug for long-term stimulation – one guy who contacted us said he liked to wear his to work.
Anal Dildos
Our great range of anal dildos are great for anal play and ergonomically designed to stimulate the prostate gland or p-spot and the sensitive nerve endings inside the anus. They also come with tapered heads and once lubed up makes for easy insertion.
Anal Douche
Avoid all nasty mishaps! It's important to ensure you are clean before playing with anal toys so we strongly recommend investing in a douche. An anal douche works by dispensing water it into the rectum, removing any waste materials and leaving you ready for safe, clean, hygienic sex!
Check out the full range of anal toys available at esmale.
Team esmale
Essentially Male